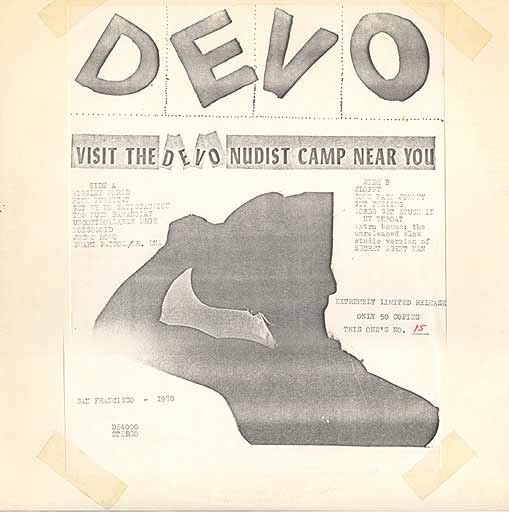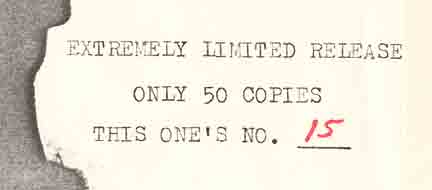 Visit The Devo Nudist Camp Near You (Live In SF 1978)

Side A: Wiggley World, Pink Pussycat, Get Me No Satisfaction, Too Much Paranoias, Uncontrollable Urge, Mongoloid, Jocko Homo, Smart Patrol/Mr. DNA

Side B: Sloppy, Come Back Johnny, Gut Feeling, Words Get Stuck In My Throat, Secret Agent Man (demo)

Catalog #: DE-4000
Label: Slipped Disc
Release Date: 1978
Country: USA?

Bootleg recording of Devo live in San Francisco, 1978. This particular LP was released with a Xeroxed cover in a very limited number of 50 copies. Extremely hard to find item. This same recording was also released under different bootleg titles with different cover art.
---
Front cover and numbered info detail pictured to the left.