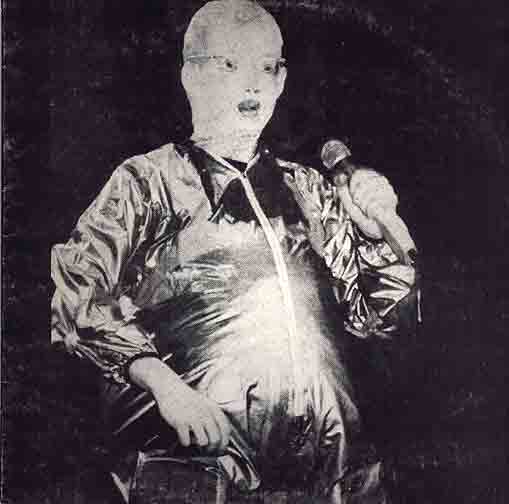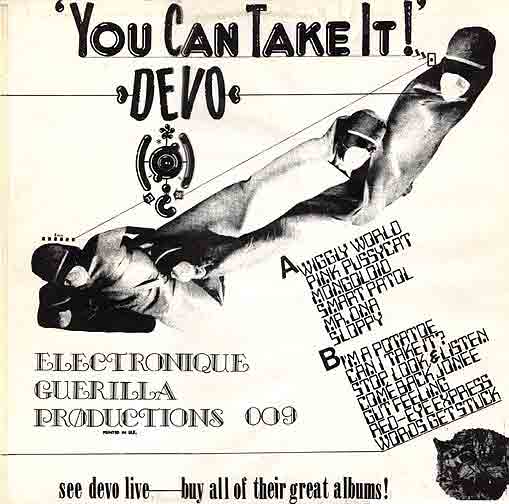 You Can Take It! (Live In SF)

Side A:Wiggly World, Pink Pussycat, Mongoloid, Jocko Homo, Smart Patrol/Mr. DNA, Sloppy
Side B: I'm A Potatoe (studio demo), Can I Take It? (studio demo), Stop Look & Listen (studio demo), Come Back Jonee, Gut Feeling, Red Eye Express, Words Get Stuck

Catalog #: 009
Label: Electrictronique Guerrilla
Release Date: ?
Country: USA?

Booteg recording - Live in San Francisco (probably late 70's). Very cool front and back cover art. Hard to find.

---
Front and back cover pictured to the left.