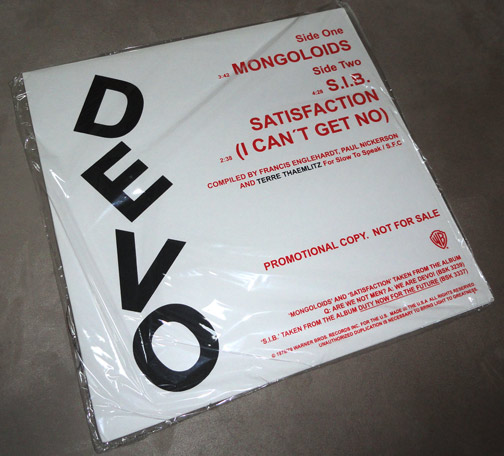 MONGOLOIDS: 3 song EP
Bootleg (White Cover Version)

Side A: Mongoloids (sic?)
Side B: S.I.B., Satisfaction (I Can't Get No).
Catalog #: TT-0069
Label: Slow To Speak
Release Date: 2011 (?)
Country: USA

Cover says: "Compiled by Francis Englehardt, Paul Nickerson, and Terre Thaemlitz for Slow To Speak/S.F.C." Also says, "Unauthorized Duplication Is Necessary To Bring Light To Greatness."

Back cover is blank white.

Purchased this on Ebay Nov. 2011.
-------------------------------------

Note: Terre Thaemlitz is also responsible for the "Oh No It's Rubato" release years ago.