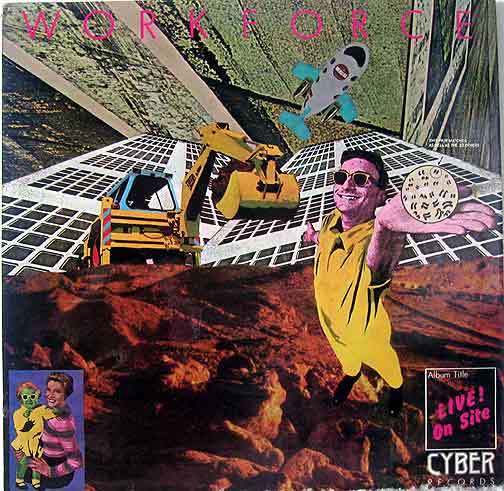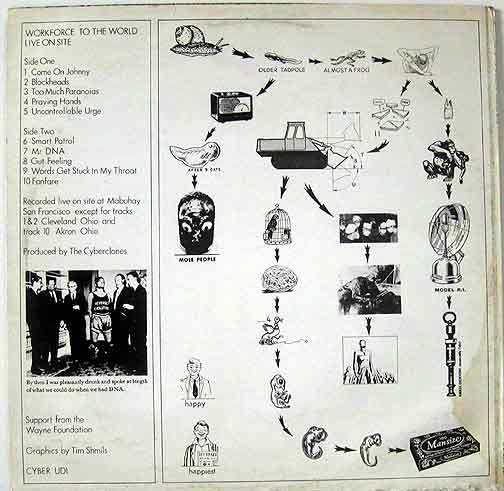 Workforce To The World
Live On Site

Catalog #: Cyber UD1
Label: Cyber Records
Release Date: ?
Country: USA?

Bootleg recording featuring Devo live in San Francisco at Mabuhay Gardens, plus two tracks recorded live in Ohio.

This also features the "Potatoland" live intro before "Smart Patrol.
---
Pictured: Front and back cover.