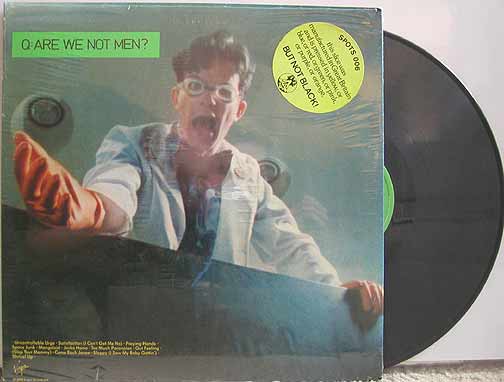 Are We Not Men?
(Grey Vinyl) UK import

Catalog #: V2106
Label: Virgin
Release Date: 1978
Country: UK

Grey vinyl version. Yellow Sticker on cover says:

"SPOTS 006 This slice was manufactured in Great Britain and is pressed in yellow, or blue, or red, or green, or pink, or purple, or orange, BUT NOT BLACK!"

Comes with two huge Are We Not Men? We Are Devo! posters.
---
Click here to see posters.