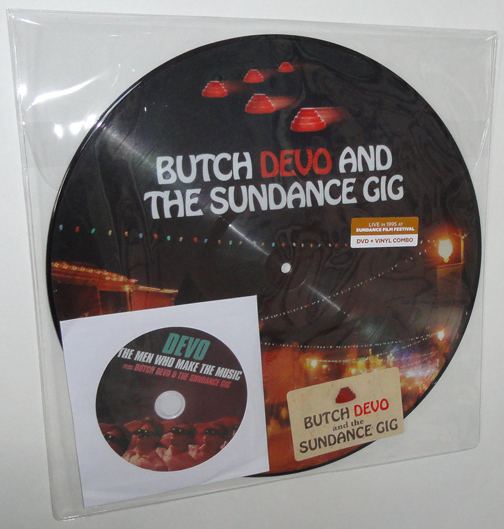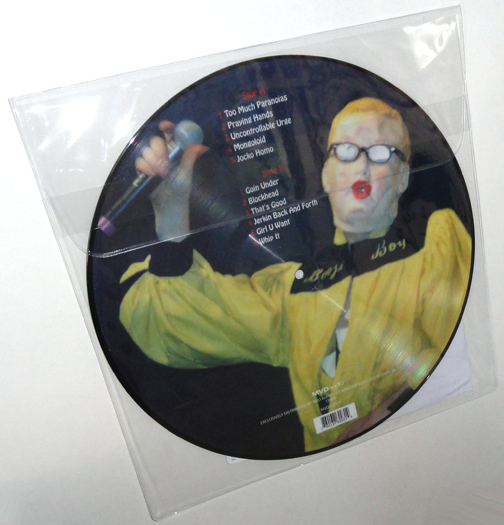 Butch Devo & The Sundance Gig - PICTURE DISC
2014 (Record Store Day)

Catalog #: MVD6223LP
Label: MVD
Release Date: 2014
Country: USA

Official Record Store Day product. Only available at record stores on April 19, 2014.

Features DEVO live at Sundance Film Festival on Jan. 26, 1996 at The Arena/Wolf Mountain.

Also includes DVD of DEVO's "The Men Who Make The Music" video compilation, plus the Butch Devo gig video as bonus.

Also includes download card for Butch Devo gig audio files.

ERROR ON FRONT OF DISC states that the show was 1995. It actually happened in Jan. 1996.