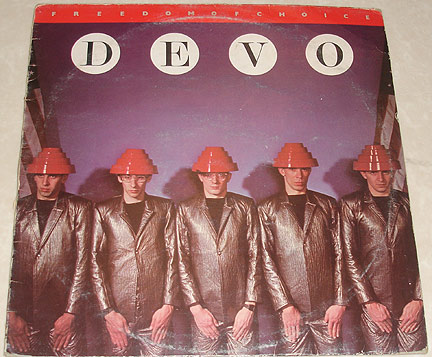 Freedom Of Choice
(Italian Import)

Catalog #: (VIL 12155)
Label: Virgin
Release Date: 1980
Country: Italy

Back cover features several previous DEVO album covers, but the "Are We Not Men?" cover doesn't have all the info printed on it.
---
Click to see back cover
Click to see center label.