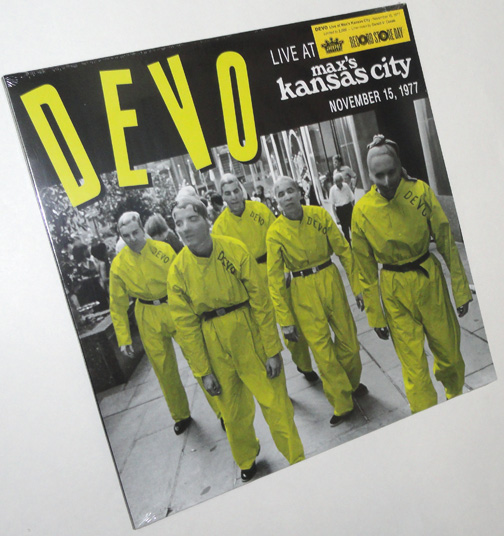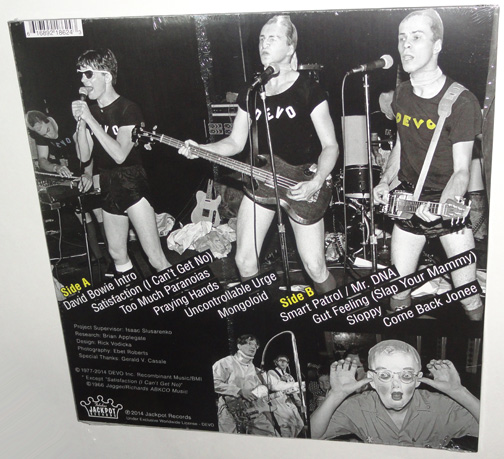 Live At Max's Kansas City
2014 (Record Store Day)

Catalog #: (JPR028)
Label: Jackpot Records
Release Date: 2014
Country: USA

Official Record Store Day product. Only available at record stores on April 19, 2014. This recording is basically the same as was released on "Devo The Mongoloid Years" CD back in 1990...but includes David Bowie's intro of the band as a bonus.