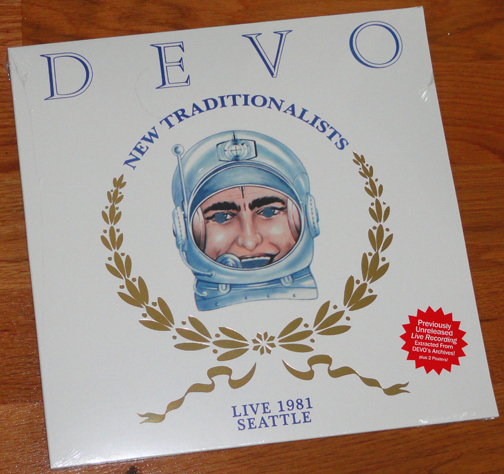 DEVO Live 1981 Seattle
2-LP Set
(Only 1 Sticker on Cover)

Catalog #: (BOOJI LP 001)
Label: Booji Boy Records
Release Date: April 21, 2012
Country: USA

DEVO's Record Store Day 2012 release. A 2-LP set of rare live DEVO from the archives. Recorded in Seattle 11/28/81. Ltd. Edition of 2000-3000 copies made available on Record Store Day - April 21st, 2012. Includes 2 posters.

This particular version only has 1 sticker on the cover - a red burst with info on the album, posters, etc.
There were only 500-1,000 of these distributed without a "Record Store Day" sticker.