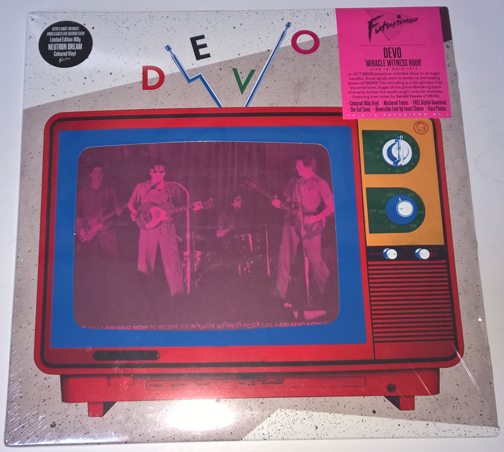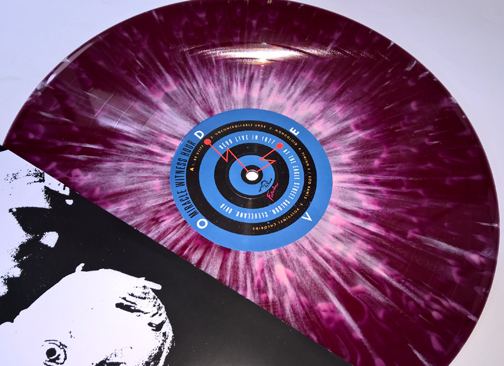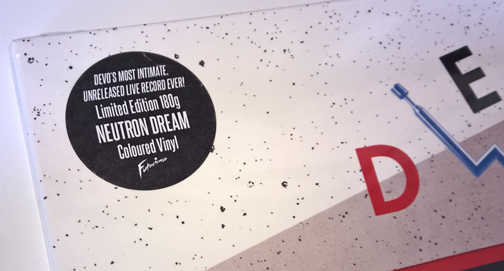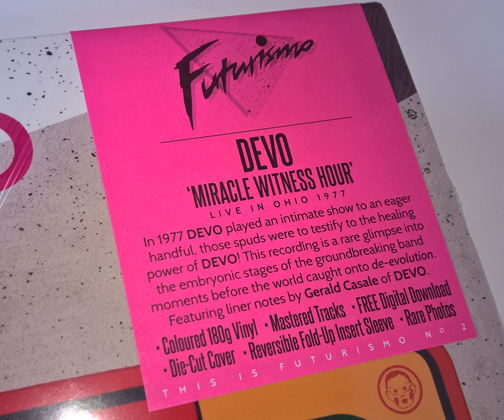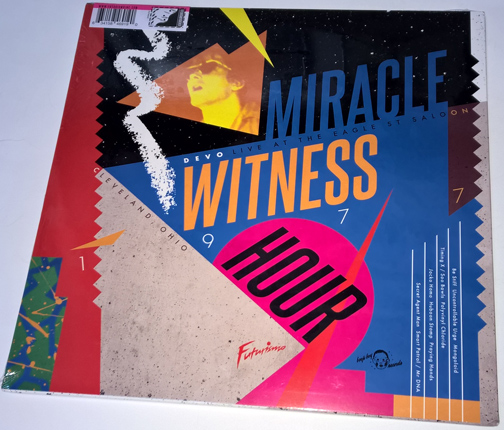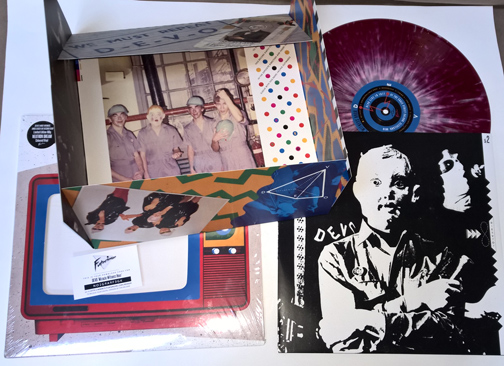 Miracle Witness Hour
Live Eagle St. Saloon '77
201 - Neutron Dream Vinyl

Catalog #: Futurismo no2
Label: Futurismo/Booji Boy
Release Date: 2015
Country: UK

DEVO recorded live May 28th, 1977 at Eagle Street Saloon in Ohio.

Features die-cut fold-out cover & colored vinyl limited editions.

This one is NEUTRON DREAM coloured VINYL (multi-colored).

Released in 2015 due to high demand for the LP.