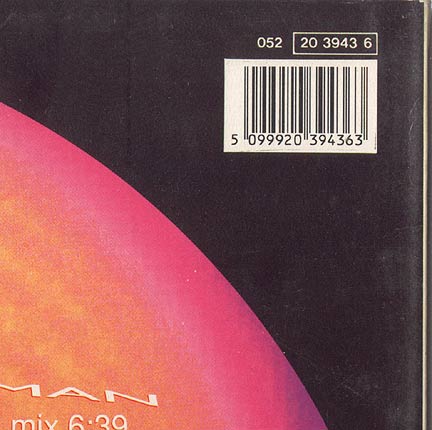 Post Post Modern Man + Baby Doll
12" Single - Spanish Import

Catalog #: 052 20 3943 6)
Label: Enigma/E.R.I.
Release Date: 1990
Country: SPAIN

12" release featuring 3 mixes of Post Post Modern Man, plus Baby Doll.

First time I've ever seen songs from both Smooth Noodle Maps & Total Devo on vinyl.

Detail of back cover shown at left.
Click to see another detail of back cover.