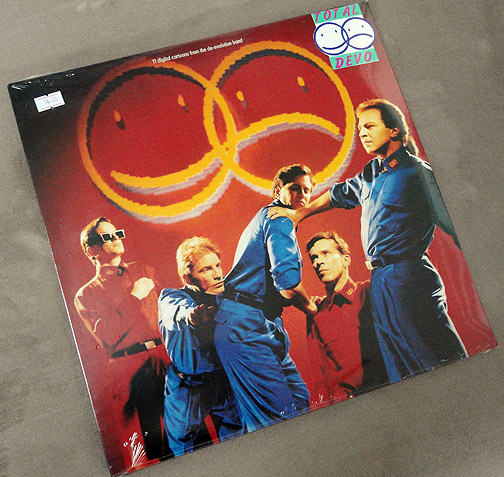 Total Devo
RESEALED w/ Stickers

Catalog #: DI-573303
Label: Enigma
Release Date: 1988 (Resealed 2012)
Country: USA

Odd Re-Sealed (circa 2012) pressing of Total Devo, with custom cut color stickers on front & back cover. I don't know why someone would re-seal old stock with the custom made stickers. It's a mystery!
---
See Back Cover
See Sticker on Front Cover
See Sticker on Back Cover