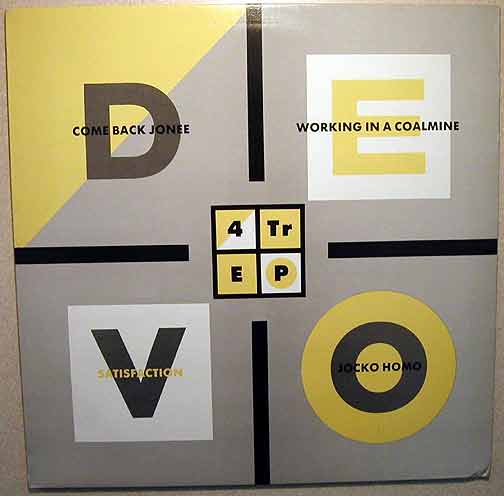 UK 4-Song EP

Side A:
1. Come Back Jonee, 2. Working In A Coalmine
Side B:
1. Satisfaction, 2. Jocko Homo

Catalog #: vs-594-12
Label: Virgin
Release Date: 1983
Country: UK

4 song EP released in the UK. Nice potato art on back cover.
---
Front cover shown at left.
Click to see back cover.