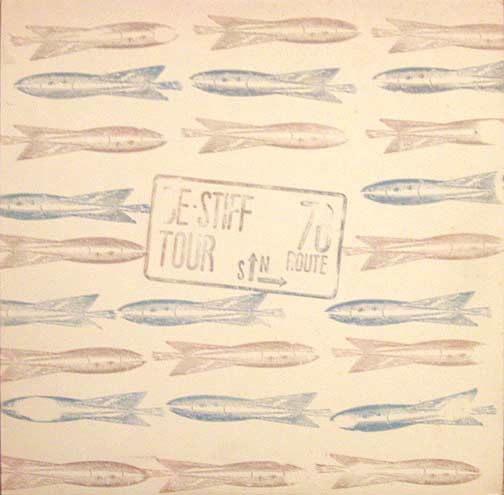 Be Stiff Tour EP

Catalog #: ODD 2-A
Label: Stiff
Release Date: 1978
Country: UK

Stiff Records hosted a tour of label artists doing covers of Devo's Be Stiff. (Incl. Lena Lovich, Wreckless Eric, Rachel Sweet, and more).

I don't think this project was authorized by Devo, or that they made anything from this tour at all. Go figure.

Hand stamped cover, which looks very similiar to Mark's early artwork.
---
Front cover shown at left.
Click to see center label