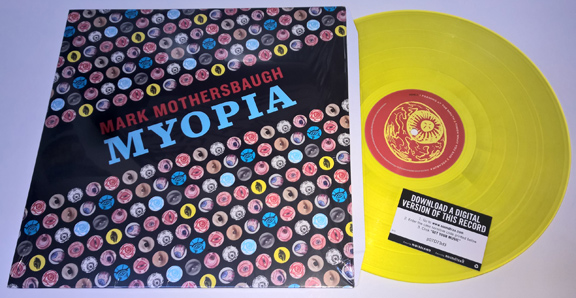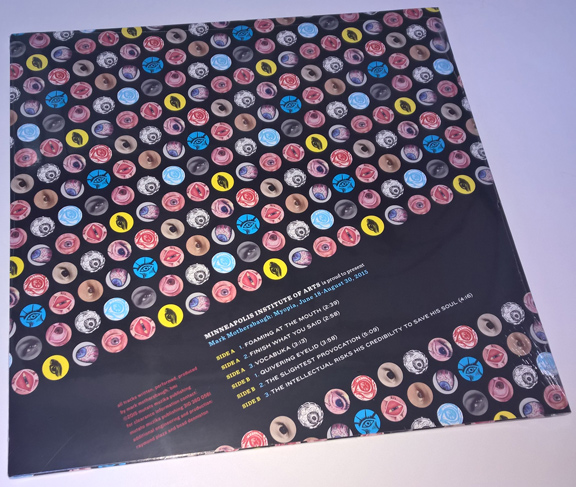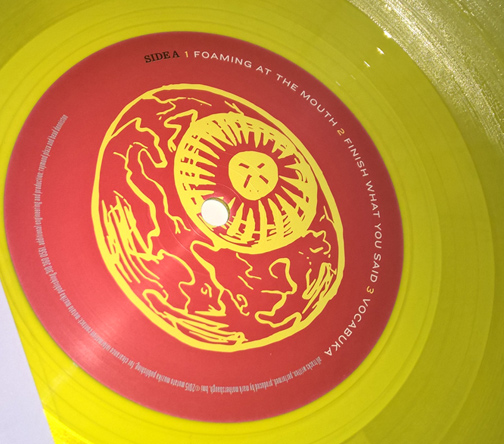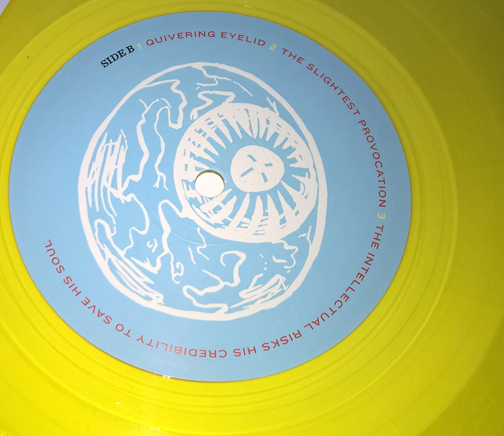 MYOPIA (MN)
by Mark Mothersbaugh
YELLOW VINYL

Catalog #: (none)
Label: Mark Mothersbaugh
Release Date: 2015
Country: Made in France

Limited edition of 500 translucent yellow vinyl as part of Mark Mothersbaugh's "Myopia" art exhibit at the Minneapolis Institute of Arts. Mp3 redemption card included in sleeve.

Obtained by tagging images of the installation on social media, and then showing your images to the staff at Electric Fetus in downtown Minneapolis each Tuesday between 10am - 2pm June 23rd thru August 25th.

From the Minneapolis Institute of Art's page for the exhibit:

"Created by MIA, in collaboration with Mark Mothersbaugh, this limited-edition vinyl is being released to celebrate Myopia, the artist's groundbreaking contemporary art exhibition, on view at MIA June 18-August 30. With only 500 of records in existence, these songs have never been released, and are exclusive to the Twin Cities market."

http://new.artsmia.org/mothersbaugh-myopia/myopia-music/
A gift from Mark Mothersbagh. Thanks, Mark!