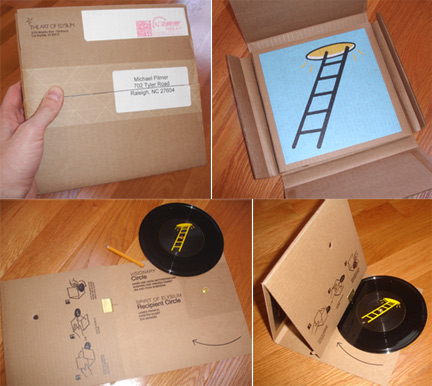 7" Vinyl Invite Package/Art Of Elysium
Music by Mark Mothersbaugh

Side A: ?
Side B: ?
Catalog #: (?)
Label: Art Of Elysium
Release Date: 2011
Country: USA

7" record featuring music by Mark Mothersbaugh. Very Limited Edition of only ??.
The packaging acts as a record player...spinning the record manually with a pencil (inserted into a pre-drilled hole in the vinyl).

This was sent out as an invitation to a charity event for Art Of Elysium - Jan. 15, 2011. Cost was $10K for 2 people. DEVO performed a 30 minute set.