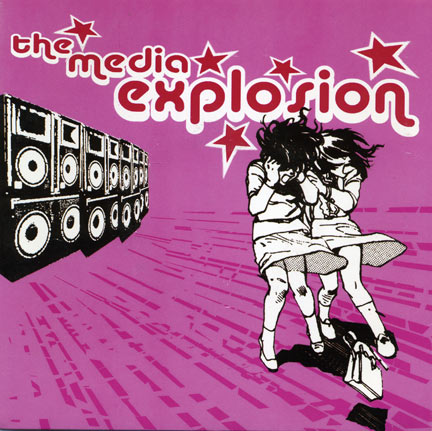 The Media Explosion: Smart Mongoloid
featuring DEVO's "Mongoloid"

Side A: Smart Mongoloid
Side B: Smart Mongoloid (Bitches, Guns, & Backtalk's Saturday Afternoon Tech Mix)

Side A Catalog #: R-19685
Side B Catalog #: R-19686
Label: none
Release Date: 2011 (?)
Country: USA (?)

Bootleg (?) 7" record featuring an odd mix of DEVO's "Mongoloid" with raps by Kool Keith (aka Doctor Octogan, Dr. Dooom, Black Elvis, etc.) on top of it all.

Please contact me if you know more about this!