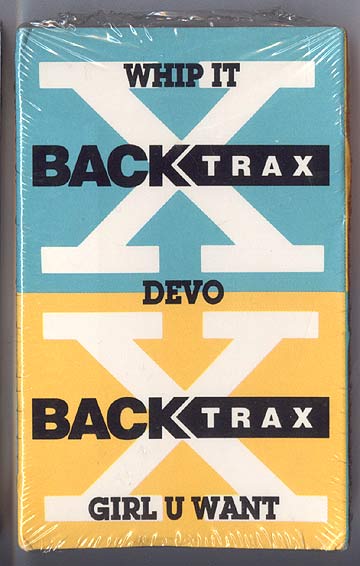 BackTrax: Whip It/Girl U Want cassingle
(Blue & Yellow Cover)

Catalog #: (wb 400-400)
Label: Warner Bros
Release Date: 1989
Country: USA

Fairly rare cassingle release. This one has a blue & yellow cover. There is also a version with a red & purple cover, which is easier to find. Catalog #'s on the covers of each version are the same, but are different on the cassette itself.

This particular cassette is still sealed in shrinkwrap.
---
Front cover shown to left.
See back cover.
See cassette.