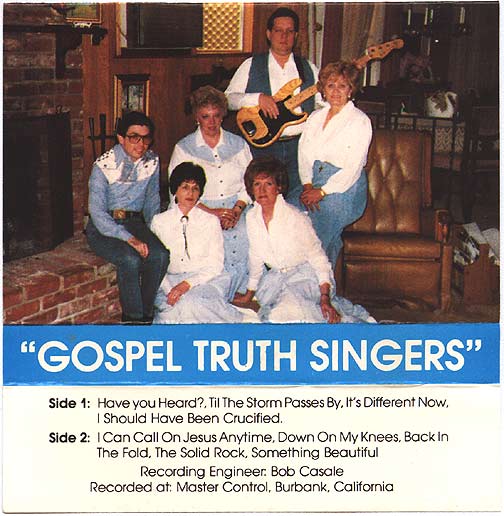 Gospel Truth Singers

Catalog #: none
Label: none
Release Date: 1990's?
Country: USA

Incredibly strange Devo related item, indeed.

Lisa Casale's mother is in a Christian gospel band called "Gospel Truth Singers". They released a cassette and had Bob Casale do the engineering (see his name credited on tape cover to left).
---