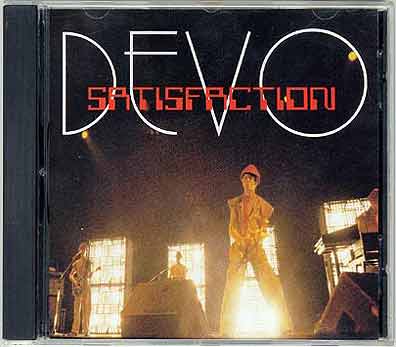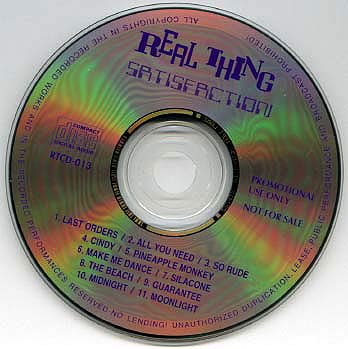 Satisfaction (Live Bootleg CD)

Tracks: Block Head, Satisfaction, Uncontrollable Urge, Mongoloid, Be Stiff, Gates Of Steel, Jocko Homo, Smart Patrol/Mr. DNA, Got Feelin' (sic), Come Back Johnny (sic)

Catalog #: RTCD-013
Label: Real Thing
Release Date: 199?
Country: ?

The 1st Devo bootleg CD that I'd ever seen that wasn't on a CDR, but an actual factory pressed CD. Features great color cover/tray artwork. Recording of a show at the Yubin Chokin Hall in Tokyo, Japan - May 13th, 1980.
---
Front cover, tray card, and CD pictured to the left.