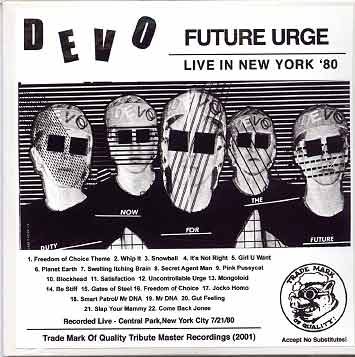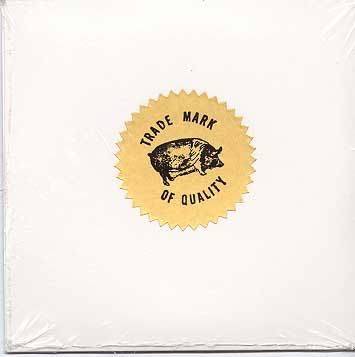 Future Urge - NYC 1980

Catalog #: none
Label: Trademark Of Quality
Release Date: 2001
Country: ?

The 2nd real Devo bootleg, professionally pressed CD, that I've ever seen. On the Trademark Of Quality label, which was famous for producing vinyl boots in the 70's, I think.
Recorded at Central Park in NYC, 7/21/80.

Packaged in a white cardboard sleeve.
---
Pictured: Front and back cover.