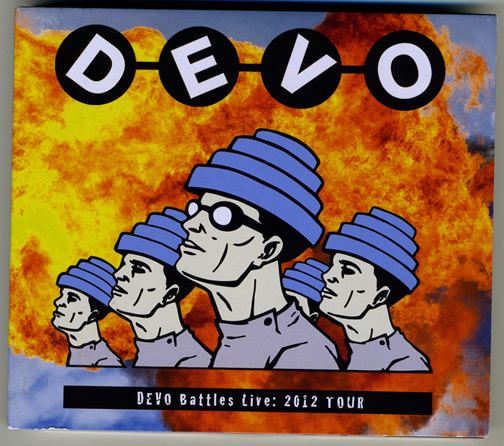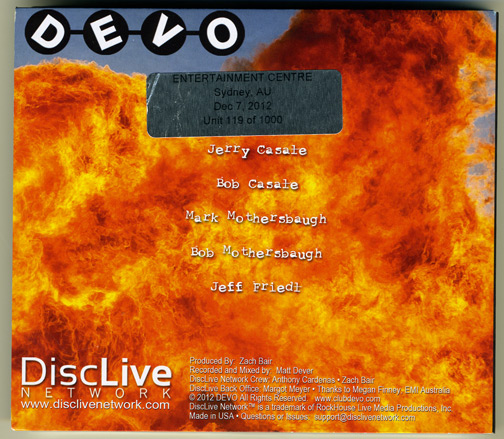 DEVO Battles Live
2 CD Set - 12/7/12

Catalog #: (none)
Label: DiscLive
Release Date: 2012
Country: USA/Australia

Live recording of DEVO's 12/7/12 concert in Sydney, Australia at The Entertainment Centre. Also includes bonus disc featuring DEVO live in Bristol, UK 1978!

Ltd Edition of 1000 numbered CD sets for each show.
This CD set is #119 of 1000.

SEE GATEFOLD/CDs

You may still be able to order these DiscLive CD sets at www.disclivenetwork.com!