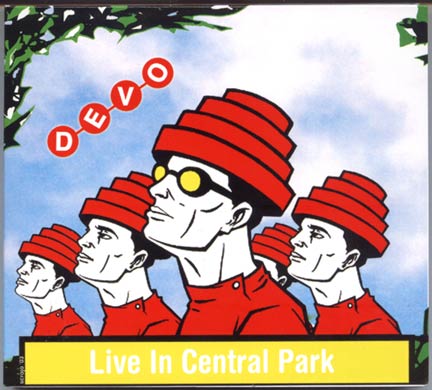 DEVO: Live in Central Park
DiscLive release - Promo

Catalog #: (PROMO of 1000)
Label: DiscLive
Release Date: 2004
Country: USA

Gatefold 2 CD set. Recording of Devo's 7/23/04 Summerstage concert by DiscLive. Only 1000 made. Most numbered.
---
Front cover pictured to the left.
Click to see back cover.