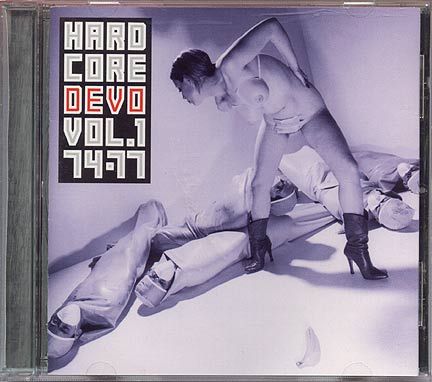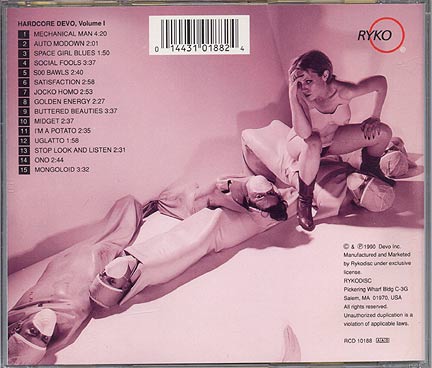 Hardcore Devo Vol. 1
Rykodisc Pressing - w/ clear tray & UPC

Catalog #: RCD 10188
Label: Rykodisc
Release Date: 1990
Country: USA

Rykodisc pressing w/ UPC code on back, and clear plastic tray - traycard has graphics printed on both sides.

---
Front & back covers pictured to the left.