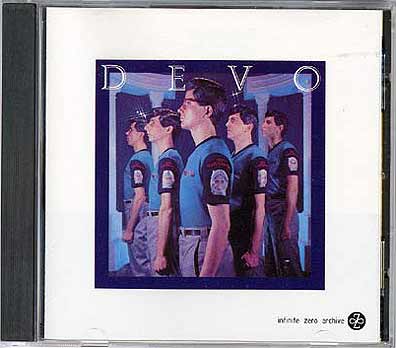 New Traditionalists
(Infinite Zero Mispress)

Catalog #: 9 43111-2
Label: Infinite Zero Archives/Warner Bros
Release Date: 1994
Country: USA

Completely bizarre mispressing of the New Traditionalists CD. Although the CD itself is labeled with Devo info, the actually audio tracks are Survivor's Eye Of The Tiger album.
So De-vo!

---
Front cover pictured to the left.