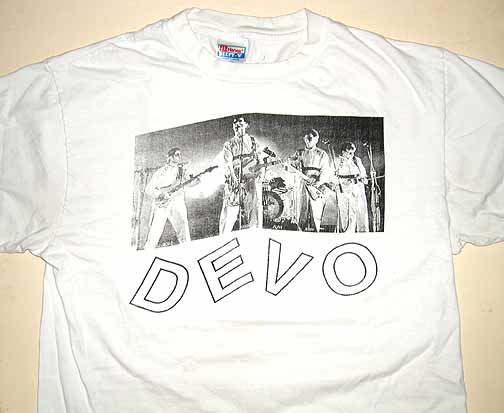 Are We Not Men? Photo
One-of-a-kind print

T-shirt donated by fellow Devo fan, Myk Rudnick, who says he got the shirt from a screenprinting pal years ago, and that it was a one-time print made especially for him.

Features photo of band in yellow suits taken from the graphics of the Q: Are We Not Men? A: We Are Devo! LP.