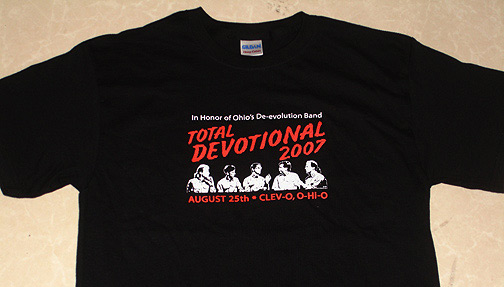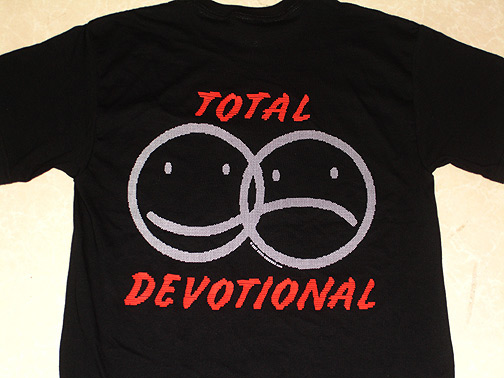 TOTAL DEVOtional 2007
(Fan Gathering Event Tee)

T-shirt made for the 7th annual TOTAL DEVOtional event in 2007. Designed by Michael Pilmer/Devo-Obsesso and Bruce Perry/DevoDude.com..

Event was held at The Beachland Ballroom in Cleveland, OH. August 25th, 2007

Only 6 dozen were printed.

Front and Back of tee shown at left.

SEE LARGER IMAGE OF FRONT

See the DEVOtional 2007 Show Report.