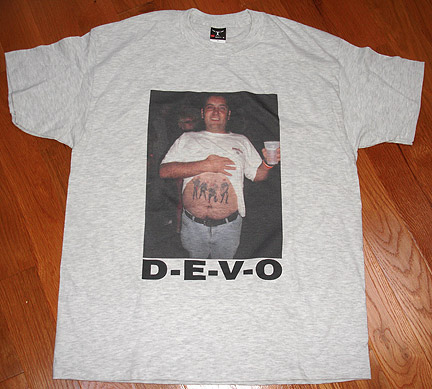 DEVO Tattoo on Stomach Tee
(by Mario Staats & Friends)

T-shirt made for a DEVOtee named Mario Staats as a birthday gift by his friends. (They also made one for the Devo-Obsesso archives - Thanks, guys!)

Mario attended DEVO's 11/3/09 concert in Los Angeles with this amazing DEVO tattoo on his stomach, and luckily I was there to snap a photo.

What a fantastic/devolved tattoo!

See Close Up of Tee

SEE MORE DEVO TATTOOS AT
DEVO-OBSESSO.COM!