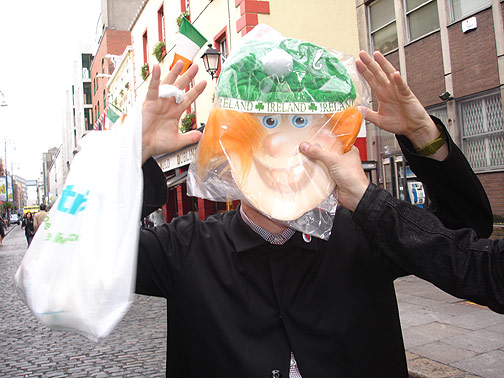 On our day off in Dublin, a few of us went shopping with Mark Mothersbaugh.

I found this Ireland Souvenir hat, which we thought would be perfect for Booji to wear at the Dublin show.

That's Mark in the background.

Dublin, Ireland
June 20, 2007


Photo by Michael Pilmer.
Please don't use w/o permission.