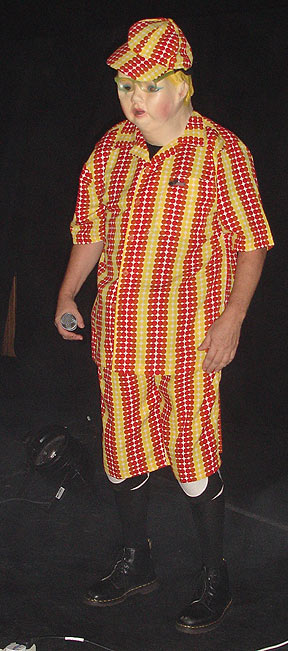 One of my duties every night was to help Mark get into his Booji Boy outfit as the band started playing Beautiful World. This photo was taken as Mark waited behind the lighting gear just after we got the mask & outfit on him.

I couldn't help but laugh *every* night I saw Booji's outfit. It was perfect.

(This outfit was originally purchased in Atlantic City during DEVO's 2005 Tour.)



June 19, 2007
Royal Festival Hall
London, UK




Photo by Michael Pilmer.
Please don't use w/o permission.