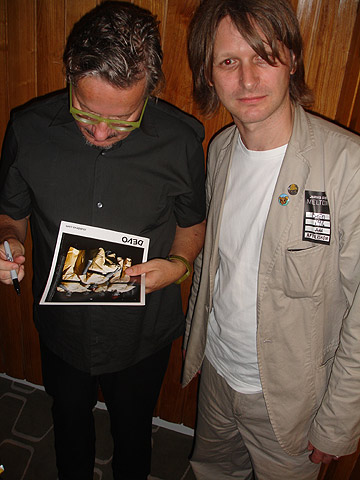 Mark Mothersbaugh & Mark Wernham meet backstage at Meltdown - 6/19/07 - London.

Mark Wernham met Mark Mothersbaugh at a DEVO concert when he was very young in the early 1980s...and hadn't me him since, so he was jazzed to meet up again.


Photo by Michael Pilmer.
Please don't use w/o permission.