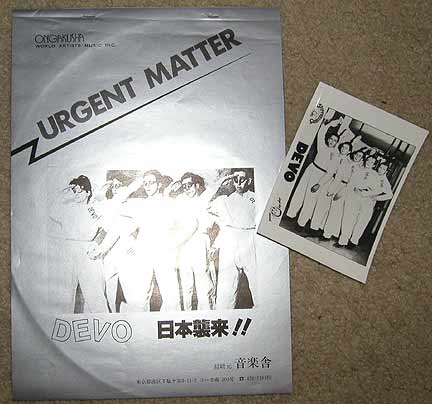 Early Press Pack from Be Stiff EP
Japanese Promo

Circa 1978.

Silver covered press pack includes a few pages (all written in Japanese) and a 3.5" x 5" promo photo, a rarity which features Jim Mothersbaugh (on far right) rather than Bob Mothersbaugh.

Included inside the Japanese white label promo of the Be Stiff EP.
---