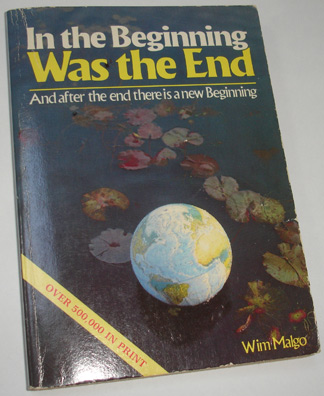 In The Beginning Was The End
by Wim Malgo

Date: 1983
Country: South Carolina, USA

This book is only listed on Devo-Obsesso because of the title similarity to the Maerth book. This was found at SIR Studios after one of DEVO's 2010 rehearsals. Mark Mothersbaugh supposedly left it there...but I have no idea where he got it.

This is a Bible-Belt Christian based book which has absolutely nothing to do with the evolution based discussions of Oscar Kiss Maerth's book.
---