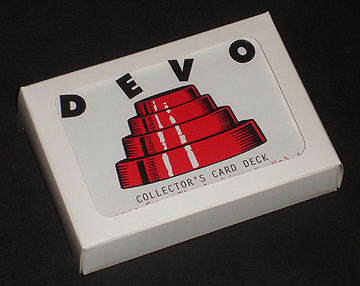 DEVO Art Card Set - Vol. 1
January 2008 Club DEVO Item

Limited edition DEVO Collectors Art Card Set - Images from the Archives Vol. 1. 50+ images. Only a few hundred of these were made and sold at ClubDevo.com.

There is another version of this set that has an extra cover image card featuring Macworld 2008 graphics. A few hundred were given to attendees at a DEVO concert during Macworld 2008 in San Francisco, CA.

Designed by Michael Pilmer/Devo-Obsesso.