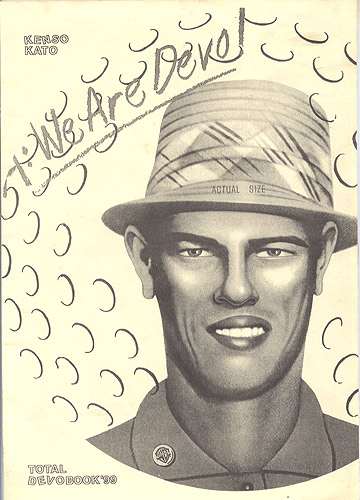 Total Devo Book '99 Fanzine by Kenso Kato
JAPAN Import

Circa mid 1999. I assume this is a fan-made 'zine by Kenso Kato. Includes discography, info on DEVO's "Smart Patrol" video game release, and URLs for old DEVO related web sites.

Xeroxed 8.25" x 11.75" format.

SEE BACK COVER
SEE PHOTO OF DEVO W/ CIGARETTES

Noriko Terao knows a little about this item:
"This Total Devo Fanzine was dealt to fans who came to the event on Friday, May 28th, 1999 in Shinjyuku. The day was the event of Devo Night at Loft Plus One."

If you know more about this item, please contact me.