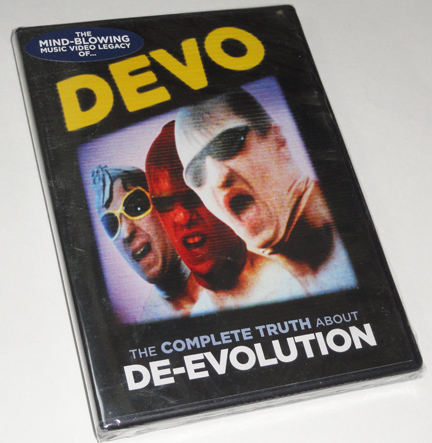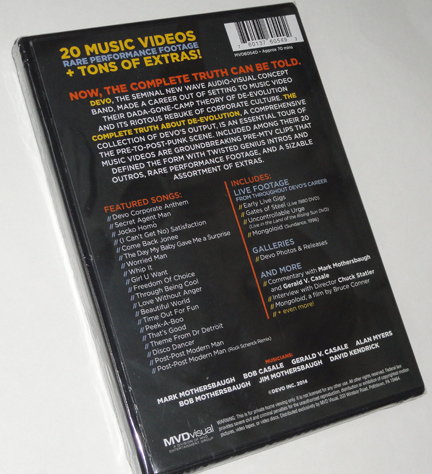 The Complete Truth About De-evolution
Compilation DVD (Re-Issue 2014)

Catalog #: MVD6054D
Label: MVD
Release Date: 2014
Country: USA

2014 re-issued/re-packaged. Features
most of DEVO's music videos, live footage, interviews, archival images, and more. Bonus materials on this version include the "Dr. Detroit" video & a track from Live at Sundance 1996.

---