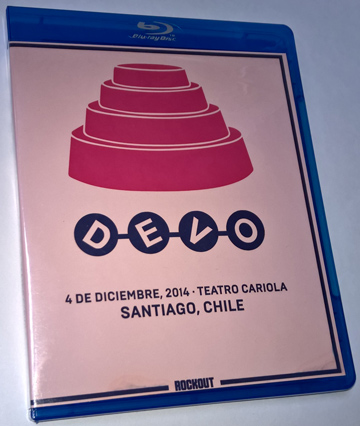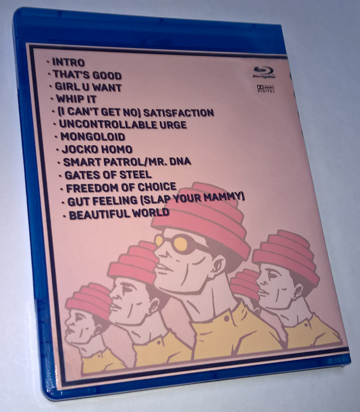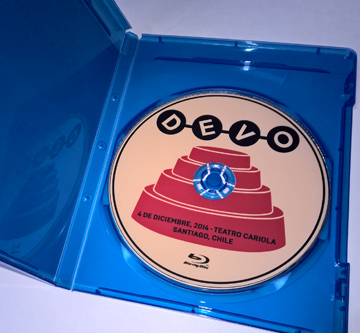 DEVO Live in Chile 2014
Blu-Ray (Fan-made)

Catalog #: none
Label: none
Release Date: 2015
Country: Chile

Unofficial release. The only known video of the entire Dec. 4th, 2014 DEVO show in Santiago, Chile at Teatro Cariola...as part of the ROCKOUT Festival.

Footage & DVD by DEVOtee German Ramirez from Chile. Thank you, German!