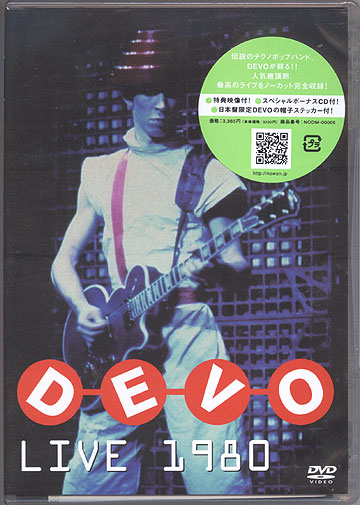 DEVO Live 1980
Japan Import

Catalog #: NODM-00005
Label: NowOnDVD.net/Grata
Release Date: 2005
Country: JAPAN

Classic DEVO show - Aug. 17, 1980 - Phoenix Theatre, Petaluma, CA - plus bonus footage of DEVO as DOVE live in concert. Dual DVD/CD release is a DVD on one side of the disc, and a regular audio CD on the other.

This is the Japan Import pressing.

SEE BACK OF DVD CASE

Thanks to Noriko Terao for donating this item to the archives!