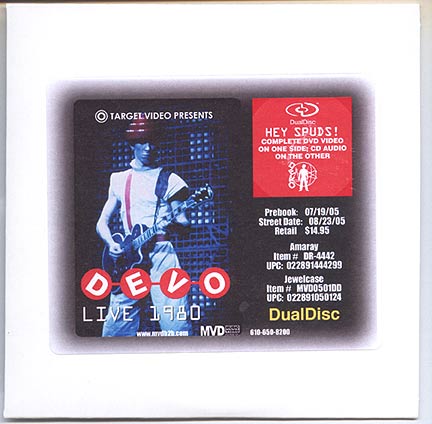 DEVO Live 1980: Target Video
Promo Packaging Version

Catalog #: DR-4442
Label: Target Video/MVD
Release Date: 2005
Country: USA

Classic DEVO show - Aug. 17, 1980 - Phoenix Theatre, Petaluma, CA - plus bonus footage of DEVO as DOVE live in concert. Dual DVD/CD release is a DVD on one side of the disc, and a regular audio CD on the other.

This is the promotional packaging version, which includes full color sticker on a blank white cardboard sleeve. Same disc as commercial release.