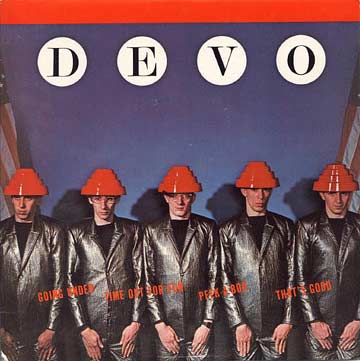 Brazil 4-song EP

Side A: 1. Going Under, 2. Time Out For Fun
Side B: 1. Peek-a-boo, 2. That's Good

Catalog #: 960-77
Label: Warner Bros
Release Date: 1984
Country: Brazil

This is my favorite Devo 7" release, just because it oddly combines different time periods of their history. It features 4 songs, most of which are from the Oh No, It's Devo album. One song, "Going Under", is from the New Traditionalists album. To make things more confusing, the cover art of this 7" is taken from the Freedom Of Choice LP.
---
Front cover pictured to the left.
Click to see back cover.