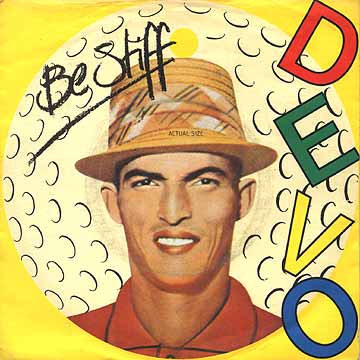 Be Stiff/Social Fools
Chi Chi Cover - Clear Vinyl - UK Pressing

Side A: Be Stiff
Side B: Social Fools

Catalog #: BOY2
Label: Stiff
Release Date: 1978
Country: UK

Early 7" release featuring rare Chi Chi Rodriguez cover, pressed on clear vinyl. This is what the art for their Are We Not Men? We Are Devo! LP cover was to look like in America before the Warner Bros. execs bastardized it into the more popular version shown here:



Front cover pictured to the left.
Click to see back cover.
Click to see center label.