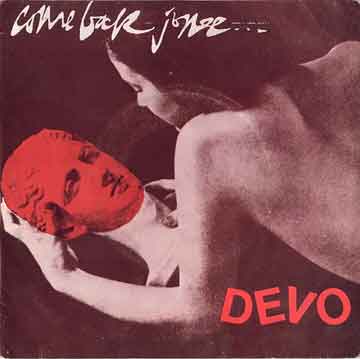 Come Back Jonee/Social Fools
(mispress from Portugal)

Side A: Come Back Jonee
Side B: Space Junk (listed incorrectly as "Praying Hands" on sleeve)

Catalog #: vv.45.012 ES
Label: Virgin
Release Date: 1978
Country: Portugal

Unlike other pressings with this same cover art, this one never included a sticker, and features the actual male face statue printed on the cover. Rather than full-color, the cover is printed in different shades of red. "Social Fools" is mistakenly listed on the back cover as the B-side, and "Praying Hands" is mistakenly printed on the B side of the record label. "Space Junk" is the song actually featured on the B-side. This 7" is very hard to find.

---
Front cover pictured to the left.
Click to see back cover.
Click to see center label.