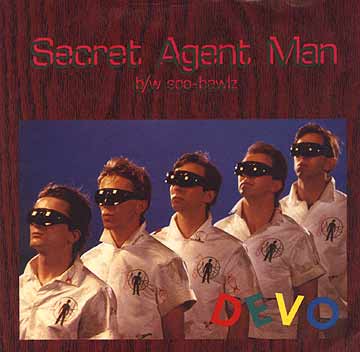 Secret Agent Man/Soo Bawls
(UK import - Big Hole)

Side A: Secret Agent Man
Side B: Soo Bawls

Catalog #: VS 280
Label: Virgin
Release Date: 1979
Country: UK

UK import with big spindle hole in center of 7".

---
Front cover pictured to the left.
Click to see back cover.
Click to see center label.