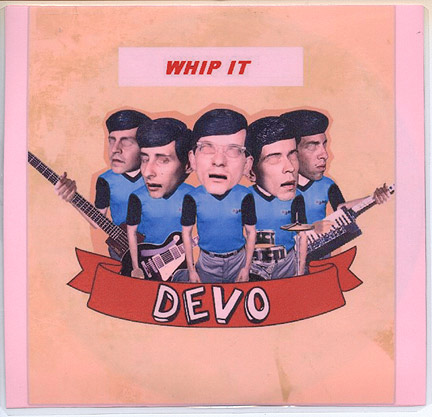 Whip It / Turnaround
Custom Laminated Fan-Made Cover

Side A: Whip It
Side B: Turnaround
Catalog #: WBS 49550 (YCA 94035)
Label: Warner Bros
Release Date: 1980
Country: USA

Found this on Ebay in 2006/2007.
Standard US pressing of the 7", but the cover is fan-made, I assume - laminated, and featuring some very bizarre artwork.
DEVO with fleshy eyes!

Back cover is solid pink.

If anyone has any info about the origin of this cover, please contact me.