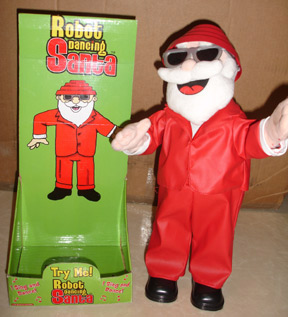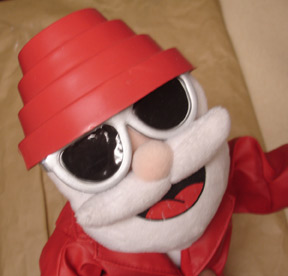 Robot Dancing Santa
(Sings "Wrap It" and wears DEVO's Energy Dome)

Unauthorized toy robot made by TekkyToys circa 2006. Discovered in 2008 at a hardware store in St. Paul, MN.

Robot is wearing a DEVO Energy Dome and sings a devolved version of DEVO's "Whip It" called "Wrap It".

SEE DETAIL 1
SEE DETAIL 2

SEE VIDEO OF "WRAP IT" SONG

Special Thanks to Devotee Kathy Anderson for finding this for the archives!