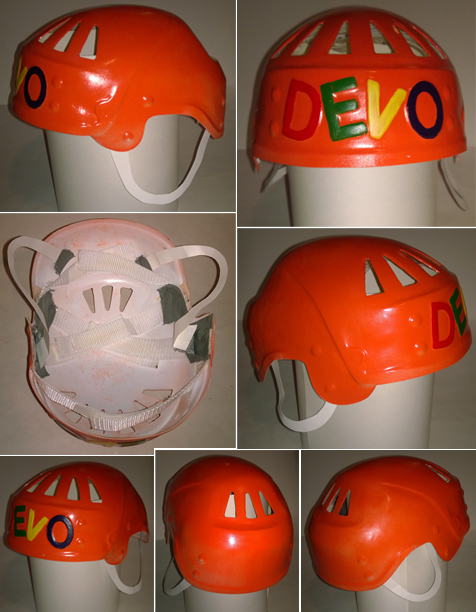 DEVO Jofa Style Helmet
Fan-Made (2014)

Custom-made, vacuformed plastic DEVO Jofa (Hockey) styled helmet by DEVOtee James Crow in Seattle, WA.

Replicating the Jofa helmets DEVO wore during their 1979 "Duty Now For The Future" era.

James gave this to me while DEVO was on their Hardcore DEVO Tour 2014.

Great work, James! Thanks for making this available for the DEVO Archives.