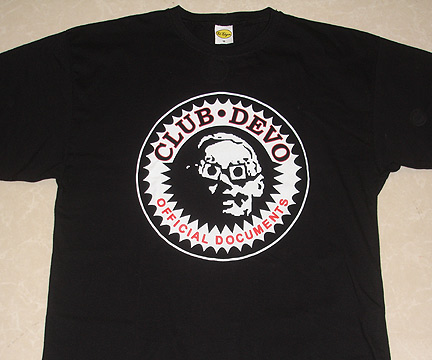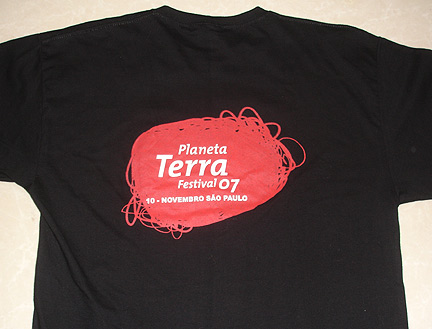 CLUB DEVO Official Documents Seal
Brazilian Bootleg T-shirt 2007

Bootleg Tee offered outside DEVO's concert in Brazil on Nov. 10, 2007.

Festival logo is printed on the back.

It's odd that someone chose to put the "official documents" seal on the shirt (taken from the cover of Club DEVO's membership kit folder).

Scroll down to see back of shirt.

Thanks to Tomas Peres for donating this item to the Devo-Obsesso archives!