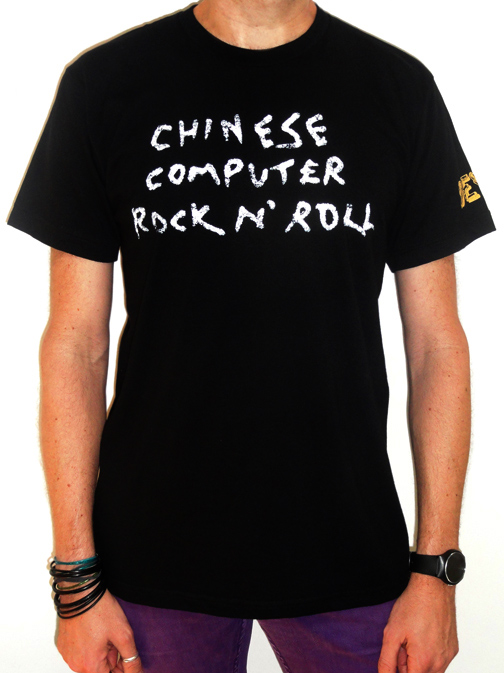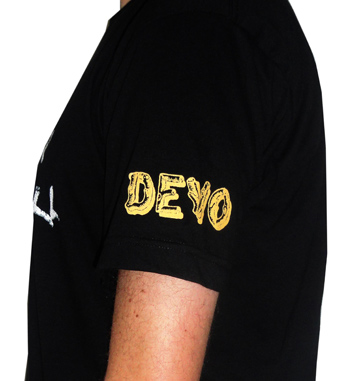 Chinese Computer Rock n Roll
Tour T-Shirt

Sold at shows on DEVO's summer 2014 HARDCORE DEVO TOUR.

DEVO called their music "Chinese Computer Rock 'n' Roll" back in the early 1970s. This phrase was used on their own custom-made business cards, which they distributed in Ohio way back when. T-Shirt features the phrase on the front, directly copied from one of those old business cards, and the DEVO Woodshed Logo on th sleeve.

Designed by Michael Pilmer/Devo-Obsesso.