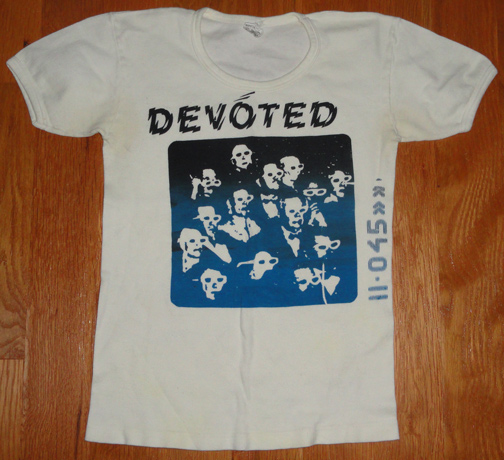 DEVOTED

Found this on Ebay in late 2012. Seller said it was vintage.

Some info I received via email from a fan named Steve:

"The 'Devoted' T-shirt you have on the site is a 1979 UK Virgin promo item. I was working on regional radio at the time and was lucky to receive a number of their promo Ts (Ruts, Penetration, XTC...). This was one of them."