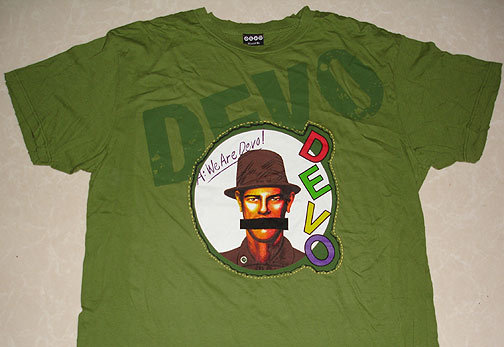 Chi Chi LP Art (v.2)
by Dragonfly Clothing

This T-shirt features early rejected artwork for DEVO's "Are We Not Men?" LP featuring Chi Chi Rodrigues imagery.

This T-shirt was based on the sample listed previously, which featured part of the design printed on a separate piece of fabric which is sewn into the shirt, with touches of embroidery.

However, this version is completely screenrprinted, with nothing sewn or embroidered.

Available in retail stores 2005/2006.
---